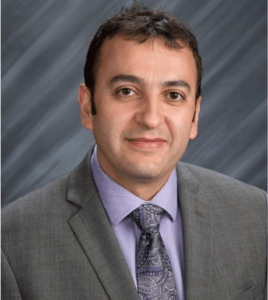 With licenses to practice in Texas and Colorado, Dr. Juan Martin is a Board Certified Neurosurgeon specializing in complex spine and cranial conditions, certified by the American Board of Neurological Surgery and the Council of Neurological Surgery Mexico.
Dr. Martin joins the Minivasive Pain & Orthopedics team with over two decades of expertise and skill in minimally invasive procedures. His philosophy when treating patients in pain encompasses a targeted and conservative approach, ensuring that the treatment recommended is best suited for each individual's needs.
Dr. Martin earned a medical degree at the Universidad de Guadalajara Faculty of Medicine in Mexico, and later moved to the States to continue his training. He completed his neurosurgery residency as well as an internship at the University of Pittsburgh Medical Center in Pennsylvania.
Outside of the office, Dr. Martin enjoys outdoor running, lifting, and cinematography.
Dr. Martin is a proud member of:
Dr. Martin treats the following conditions:
Suffering From Pain?
Take the first step towards receiving relief.
Or